Aegyptum
Here are three new gaming pieces I'm cataloguing, two from a gallery purchase and one from an online auction (where they come up only very rarely - not much of an established market yet).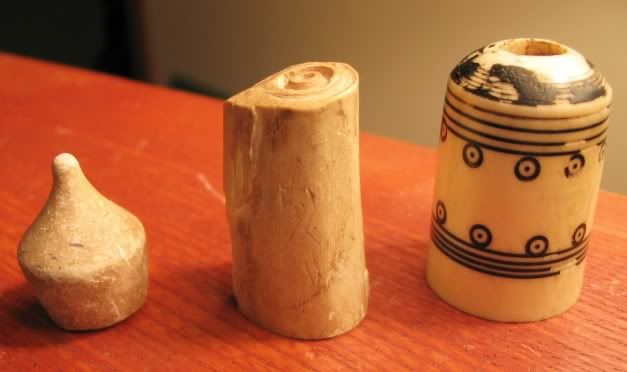 I'll start with the limestone piece on the left, which is the oldest and rarest, though as with all objects of this type, each is unique and has its own story. This one is of a late dynastic Egyptian style and craftsmanship, and is in the shape of a hedjet, part of the royal pharaonic crown (pshent) and divine crown (atef) key to Ancient Egyptian iconography. One can see a hedjet below on the head of the falcon-headed god Horus below.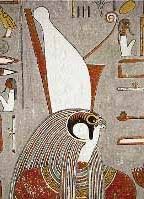 Horus is a significant model in this case, because this artifact bears his image carved into its base; it still stamps out a strong image. The carving could have been used for a personal seal, or if it is indeed a gaming piece, to denote one player's pawns from another's. It may have a deeper resonance as well.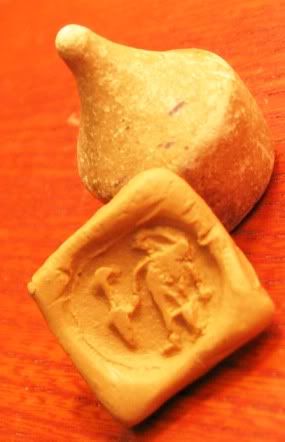 Horus and his father Osiris were both closely associated with the rituals of death and succession; gaming in life, and in the underworld, helped to play out tensions, resolve conflicts, and pass along an eternity of time. A game found in many upper class tombs throughout the dynastic millennia was Senet, and one might hope that this artifact is indeed a Senet piece. Here is a set with conventional pawns (though they ranged in size and shape throughout antiquity):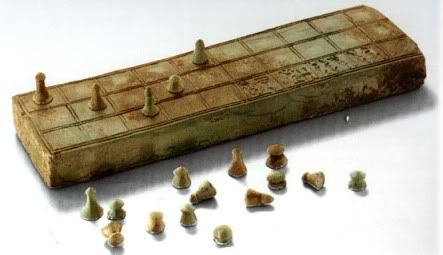 Called "the game of thirty squares," Senet was a symbolic pathway for Egyptians against obstacles and the blind forces of luck; it is thought that the pawns were moved by the roll of marked divining sticks or knucklebones along an elongated s-shaped path. Several sets of rules have been theorized from the limited pictoral and textual descriptions we have of the game.